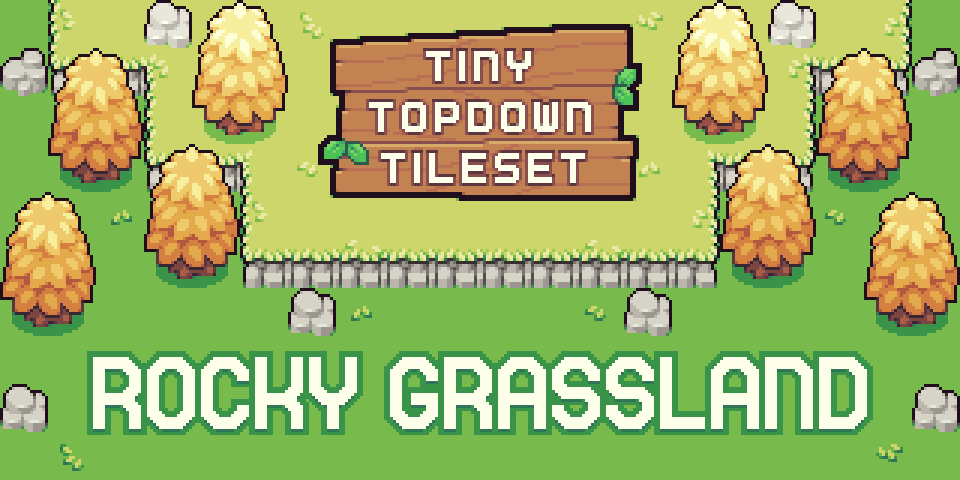 Tiny Topdown Tileset series: Rocky Grassland
A downloadable asset pack
Introducing the Tiny Topdown Tileset series, a collection of cosy pixel art tiles for building your topdown game's levels.
Suitable for action roguelites, zelda-likes, grid based puzzle games, strategy and tactics games, and really any topdown game genre!
Also from the series:
What's in this pack?
- A simple but versatile and carefully crafted 16x16 tileset
- Alternate tiles for variety
- Two 16x16 props and one 32x48 prop to populate your landscapes
Please note this tileset is intended to be used with some kind of depth sorting (players and enemies can be partially hidden behind wall tiles). Included in the download is an instructional image on one way to easily achieve this.
Future updates
-Bridge tiles to cross gaps
-Additional ground tile details/alternative tiles
License
These assets may be used in both personal and commercial projects.
You may edit and add to them as needed.
Credit is optional.
You may not redistribute or re-sell these assets, with or without modifications.
Download
Click download now to get access to the following files:
TTT series - Grassland.zip
40 kB
Comments
Log in with itch.io to leave a comment.
Ah, so glad you like it! Thanks! :)
Could you please create a guide or explain how to map these in godot (bitmasks) or any other engine for autotiling purposes?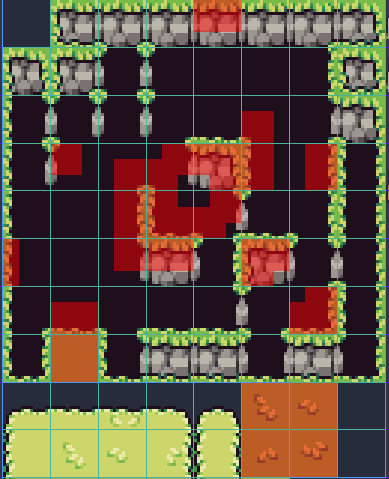 Hey! It's not perfect, but here's the bitmask I'm using for this tileset! I use 3x3 (minimal), and an atlas for the un-bitmasked-sections. The autotile can't discern a block-wall-with-grass-on-all-sides from regular grass, since both would have tiles in all directions, so the autotiled version is comparatively simpler, and I use it as a base before painting the finer details myself (if you use an atlas, it doesn't update the autotile, so it works great).